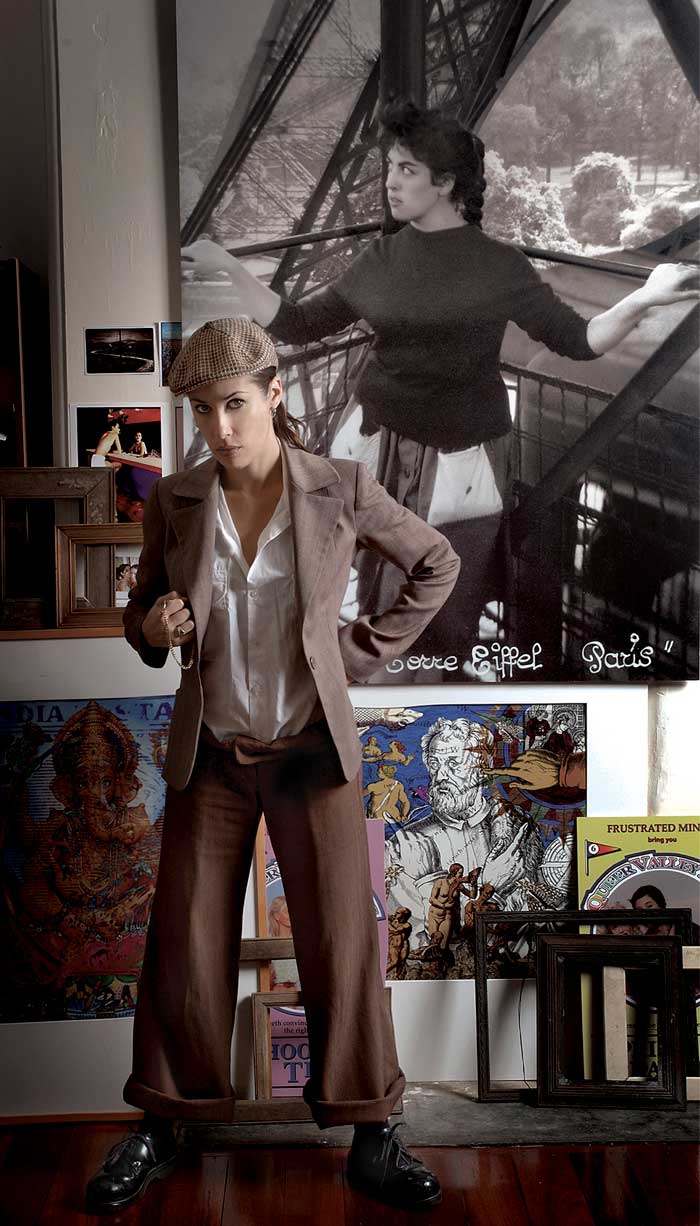 EVA FERNANDEZ
Eva was born in Toronto, Canada and lives and works in Perth, Western Australia. Fernandez completed a Master of Arts (Creative Arts) in 2002 at Edith Cowan University and is currently studying a PhD (Philosophy). She has been a practicing artist for over two decades, working across digital-based media, installation and a variety of other mediums.

Fernandez's practice is concerned with the exploration and negotiation of the space which she inhabits in context to its complex historical legacy and cultural dynamics of colonialism and how these resonate in contemporary Australia.  

Her current research examines her pluralistic identity, as she negotiates cultural dislocation in context to contemporary issues of global displacement, specifically Spanish Diaspora in the 20th century, as the child of post Spanish Civil War immigrants. 

Much of her practice includes construction of complex installations of symbolically laden objects, flora and fauna, creating contemporary still-life's, referencing past art and histories, in order to subtly critique ideologies of the past and present.  

She has had several solo exhibitions and been invited to exhibit her work nationally and internationally. Her work is represented in numerous institutional and private collections.   
RECENT ARTWORKS
A RARE BIRD IN THE LANDS